Sport at CMB
Boys Basketball
Well done to our 1st year boys basketball team who competed in the northwest final on Tuesday 29th March. The lads gave it their all on the day but it wasn't to be against a stronger Ballyhaunis team who stole the game with a score line of 27-18. The lads will soldier on under the guidance of their coaches Ms Mcdonagh and Ms O'Donnell and we look forward to a bright future with this team!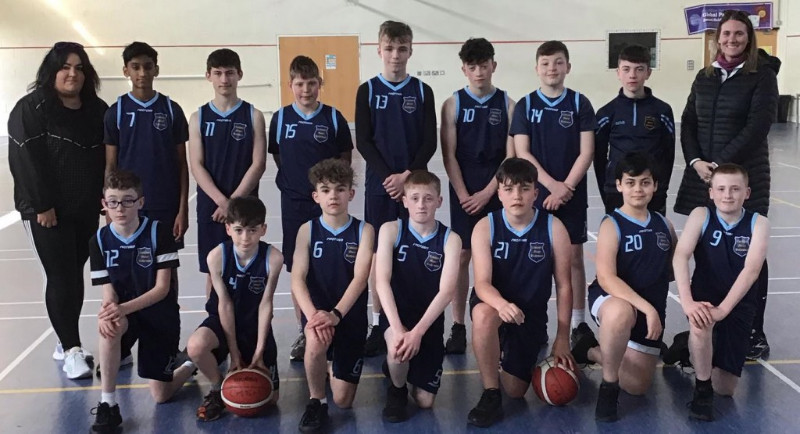 Girls Basketball
Congratulations to our U19 girls on their success against Coláiste Iascaigh on 23rd March!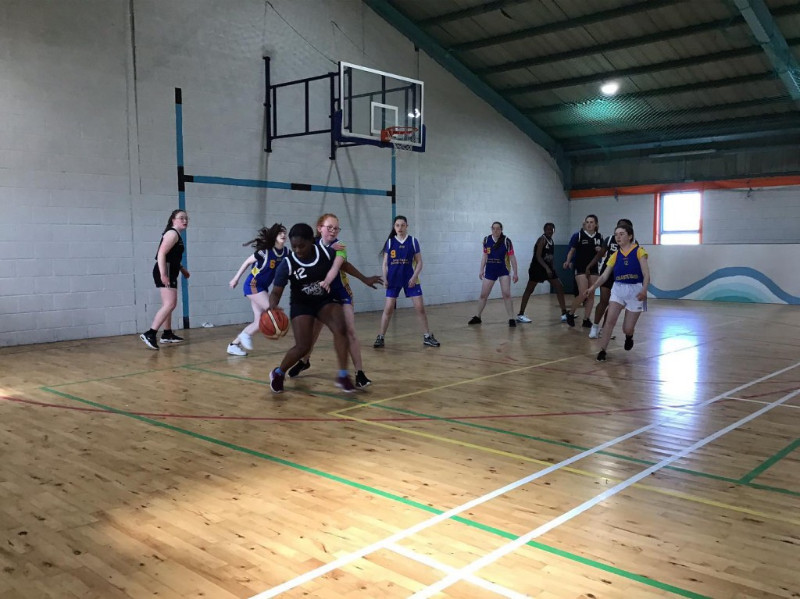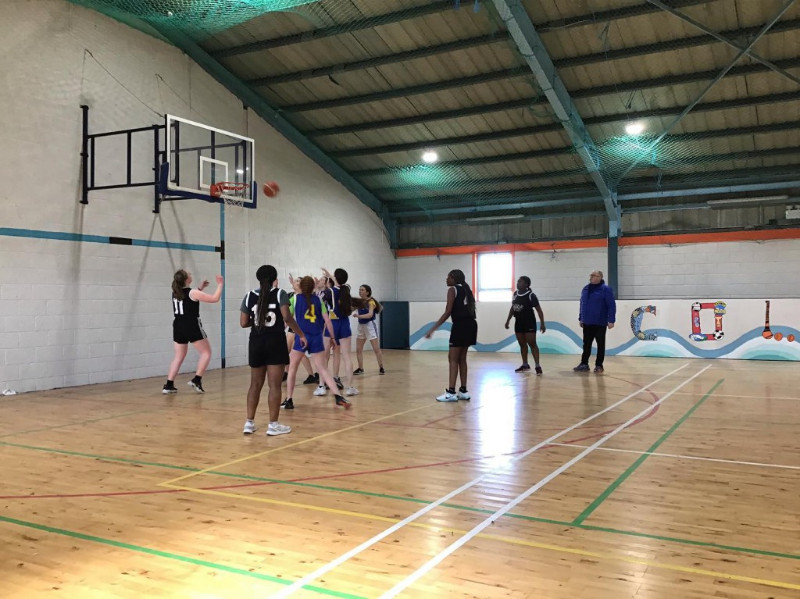 Well done to our U16 girls basketball team who defeated Coláiste Iascaigh on 23rd March!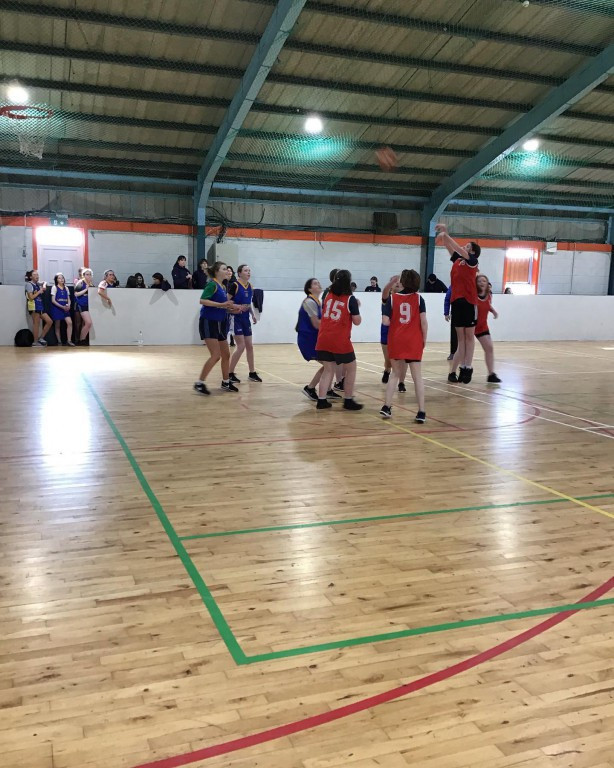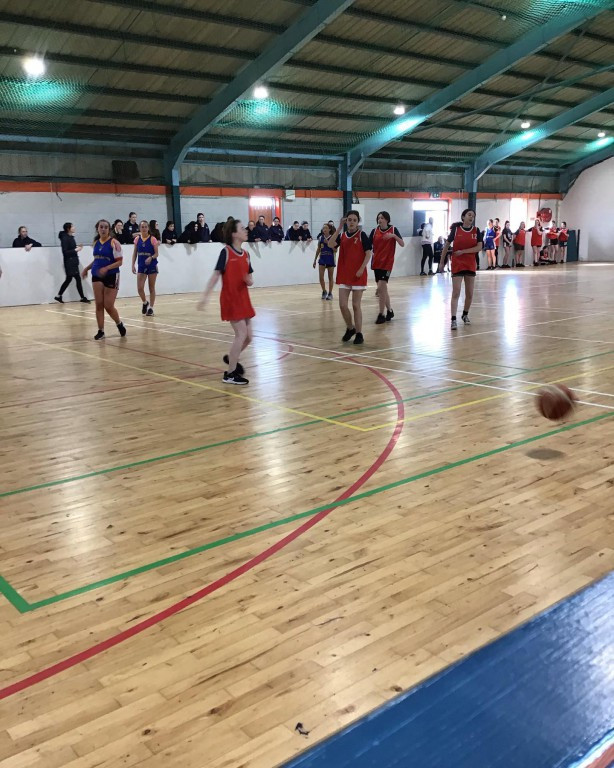 Juvenile GAA Success
Well done to our juvenile boys who competed against Carrigallen on Monday 28th March in the 2nd round of the Juvenile D football championship. The lads played great football on the day and the training attended each Friday after school with Mr Feeney is certainly showing results. However, it was Carrigallen's day with final score of 3-12 to 3-10.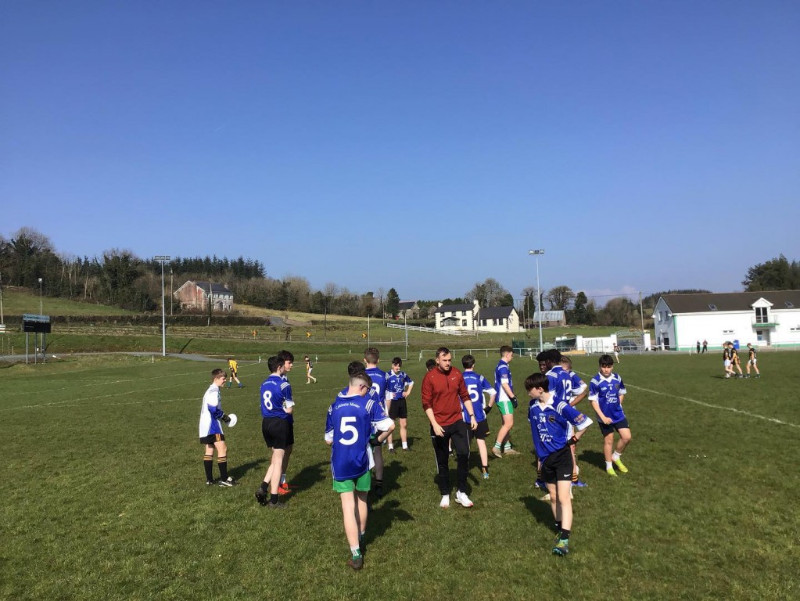 Congratulations to our boys Juvenile team on their win against Lough Allen college on 22nd March. This was a game in the Connaught knock-out rounds and the 3-9 to 4-5 score line has brought the lads to the quarter finals. Well done to all and we look forward to the next game.
Sligo Minor Team Mèmbers
Congratulations to 3rd year student, Josh McHugh and 6th year student, Wale Toke on their recent selection to the Sligo County Minor GAA panel! We wish you both and your team mates the best of luck for the season ahead!
Boxing Brilliance
Congratulations to Cormac McHale, 2nd year on his recent bout in the Connacht Championships. Unfortunately, it wasn't to be for Cormac who was defeated by Cathal Mannion, Connemara BC. Well done Cormac, it is a great achievement to reach the Connacht Finals - keep up the great work!
Handball Hero strikes again!
Congratulations to 6th year student, Cormac Finn on his success in the Minor All Ireland Handball Final on 19th March! Cormac won the Minor 4 Wall title with scores of 15-21, 21-19 and 11-8, beating Kyle Jordan from Kilkenny

Cormac had already made history by being the first Sligo handballer to reach a Minor 40 x 20 final. Congratulations Cormac on this wonderful achievement!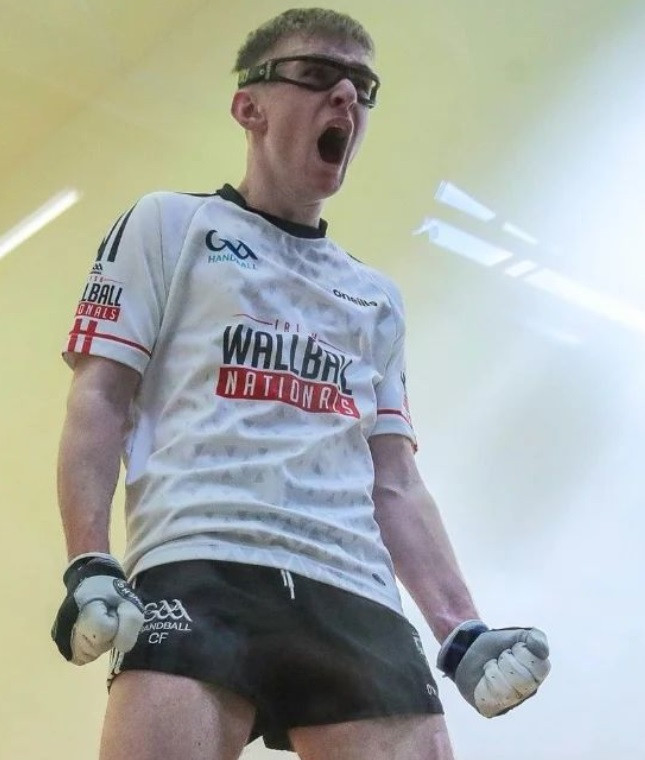 Basketball By 2!
Our 1st and 2nd Year Boys Basketball teams had another surprise game on Thursday 10th March to wrap up the group stages. On this occasion we got to travel to play Grange Post Primary School. First up at 10.30 this morning were the 1st year Boys and they were rearing to go once the whistle was blown. There was another excellent display of team work and the ball was worked around the court in a cool and calm manner with each player defending and getting all the rebounds possible. There were some great scores from Oisin O' Ragallaigh, Ewan Boland and Conor Walsh. Each quarter was full of suspense as the teams were neck and neck throughout but in the last quarter Conor Boyle stood up and scored an amazing 3 pointer with Colaiste Muire winning on a score-line of 19-18. Next up was the 2nd Year Boys and this game was full of excitement from the beginning to the end. There were baskets being scored left, right and centre. Every man on the court was scoring baskets. Ciaran Connolly, Conor Hannon, Conor Dwyer, Peadar O'Dowd, Michael Cosgrove, James Lavin and Djoffy Donga all got their names on the score-sheet. The boys worked tirelessly during all 4 quarters with them winning outright on a score-line of 44-16.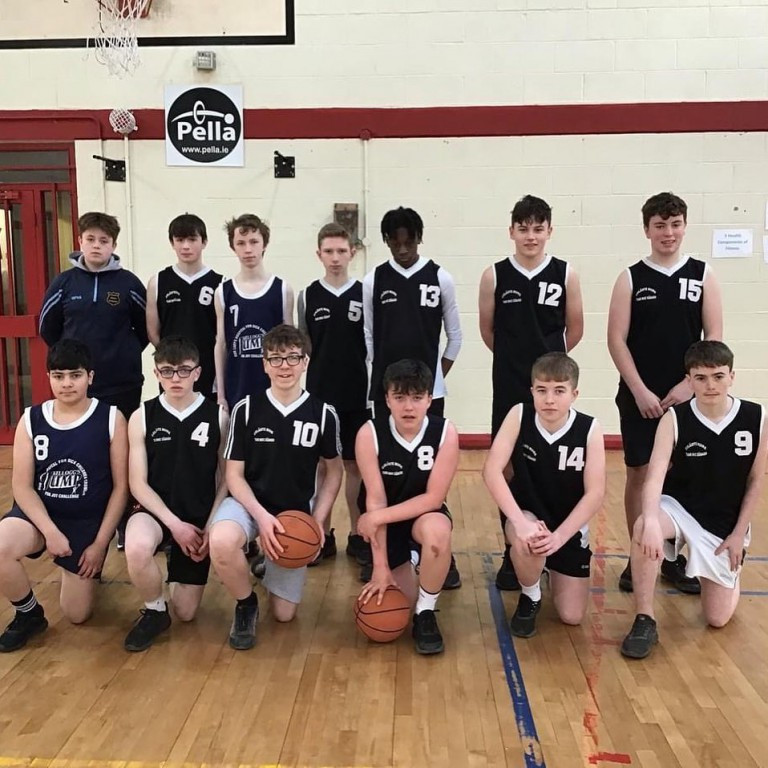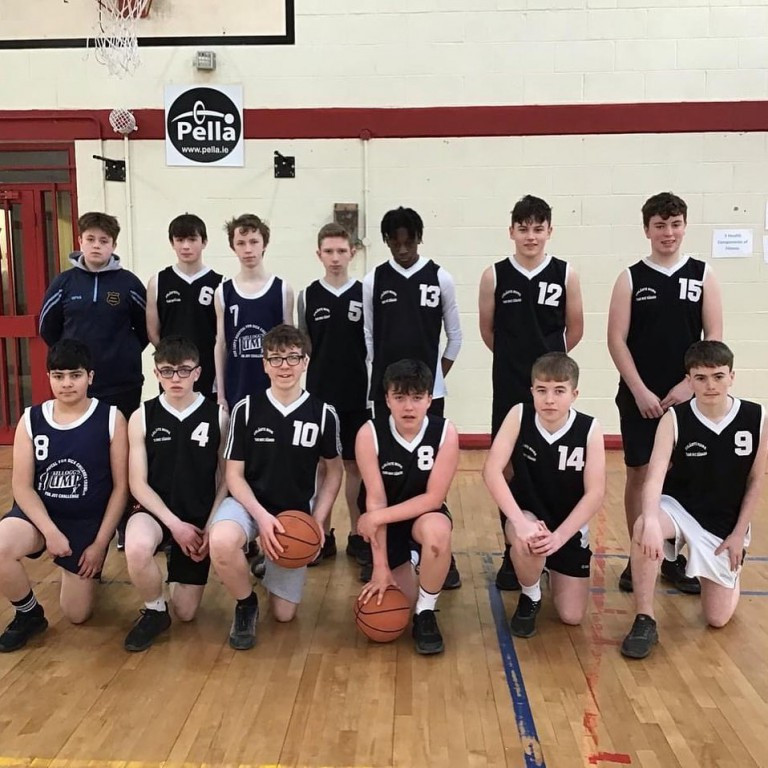 U-14 GAA Girls Success
Well done to our u14 Girls Gaelic Football team who, in tough conditions, played their first match of the year at home on Tuesday. After a tight opening quarter, the home side eased into the game with four points between the teams at half time. Goals win matches and this was certainly the case for this game. Quick goals in the second half sealed the victory, winning on a scoreline of 3.05 to 0.03.
Many thanks to the Lidl #SeriousSupport Programme for our new jerseys. Let's hope they continue to bring us luck!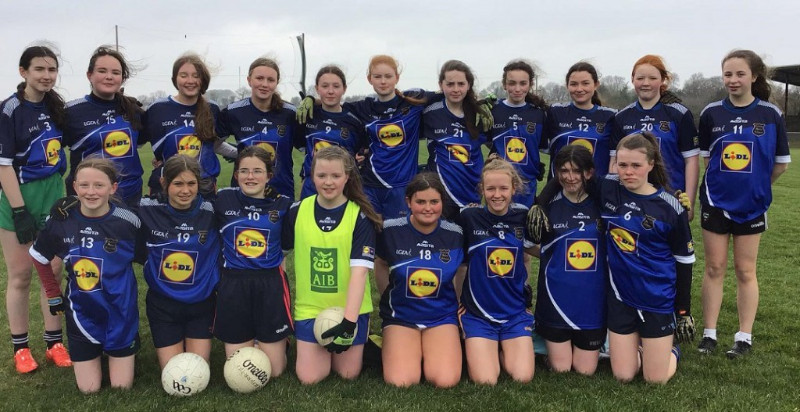 Simply the Blitz!
Our first year boys got out to Cleveragh on Thursday 17th February for a 9-aside GAA blitz competition against schools across Sligo. Our boys won all four groups games before going to the final against a strong Summerhill outfit from the adjacent group. Our lads won out on a score line of 2-4 to 2-3 in a tightly contested game.
Oisín O'Raghallaigh won Player of the match for his defensive skills and quick transition to attack. Oisín received a jersey as a reward for his performance!
Credit must be given to all 14 players on the day for their efforts in all games working extremely well together as a team! The group all received a GAA ball as a token for their efforts and the school received a fabulous GAA training kit, courtesy of @lidlireland. This is our first sports outing since November and these lads did us proud today! Thank you one and all, including Mr Feeney who has been working with the lads each Friday after school! Your hard work has paid off! Thank you to Pat Kilcoyne who trains the boys on Friday afternoon and to Ms Greene for travelling today!
Soccer Star!
Congratulations to our 2nd year student, Lesley Ann Sweeney who played with the Irish U15 Soccer Team at the end of January in the National Academy. Lesley Ann and her team mates stole the show with a 4-0 win against Northern Ireland.
1st year Boys GAA
1st year Boys GAA Blitz in Cleveragh 15th October 2021 - This was the students' first game representing their school and they did themselves and Coláiste Muire proud. In total the boys played three games and won two matches, with excellent performances all throughout the panel.

Juvenile Game vs Summerhill - This was the first outing for the juvenile team for the year. The game ended 4-10 to 2-6 in favour of Summerhill. A game played in Ballymote, Summerhill started the game better of the two teams running into a 0-5 to 0-1 lead at the end of the first water break. Coláiste Muire fought back and started to work the ball through the hands up the pitch running the ball and finishing off with scores to bring the game to a tight margin. Both teams traded scores, with excellent goals and points on show. Coláiste Muire fought back into the game and with the final ten minutes of the game the margin was 2 points lead to Summerhill. In the final 5 minutes, Summerhill pushed on and scored 2-2 to gain the advancement into the next round of the Sligo Schools competition.

Well done to all our players! Participating is key and you do us proud!
2019-20
Wheelchair Basketball Regional Title
Congratulations to our TY students who competed in the Regional Irish Wheelchair Basketball competition on Monday 3rd of February in Sligo IT. The students beat a strong sided team from Ballinamore to take home the top prize and have now qualified for the All Ireland's on Thursday 2nd April. Wishing all the TYs the best of luck in the next round!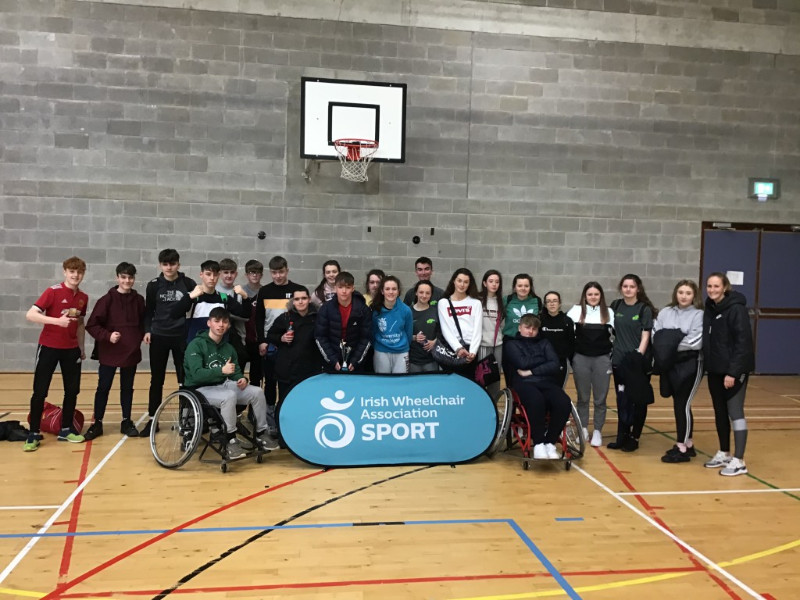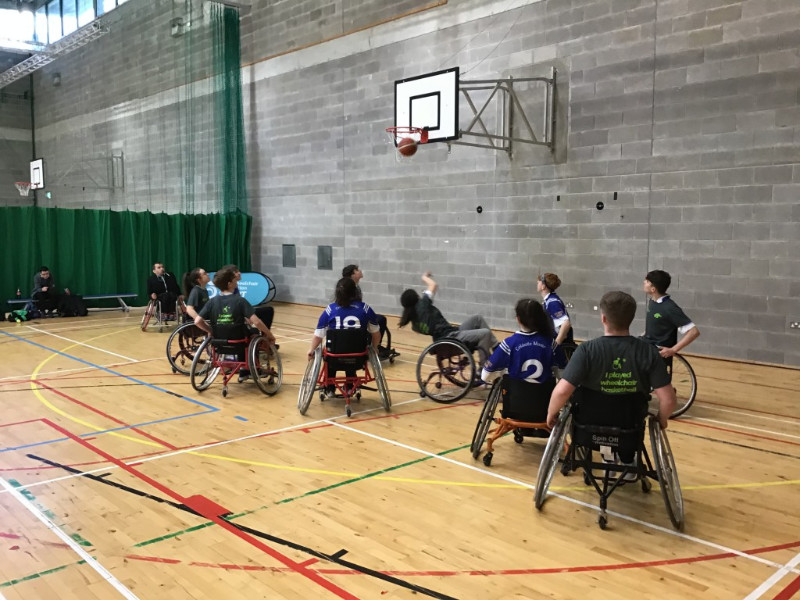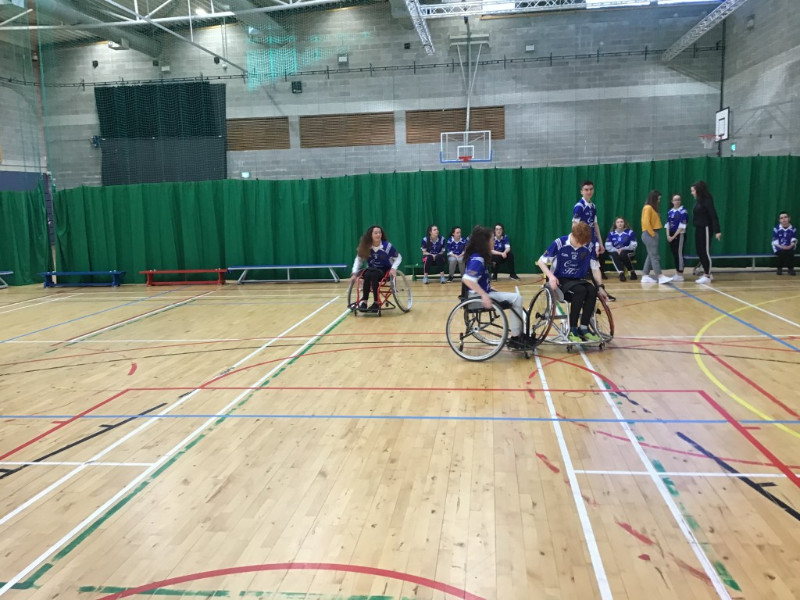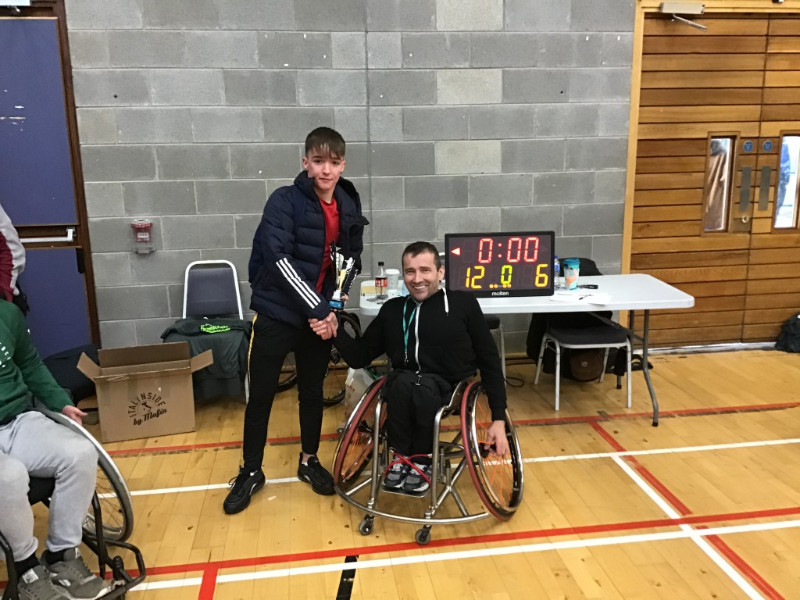 Juvenile Boys GAA
With an unbeaten run so far this year, the boys from Ballymote went forth once again into battles against their nearest rivals; Corran College. Pride and bragging rights at stake in this intense Derby game. Due to horrific weather conditions, some teams did not make the day but Coláiste Muire and Corran College locked horns to see who would return to the town victorious. Through torrential rain that attacked from the side and angry, vicious wind - the scenes looked like something from the eye of a storm. Despite all this, Coláiste Muire fought like warriors and communicated, passed and scored every point in the first half. The game was far from over, we knew our rivals would come out seeking revenge in the second half but Coláiste Muire were ready and we had some fresh new legs to come in and help carry the team. Final score Coláiste Muire 8-12 to 1-4. A proud team walked off the pitch with heads held high and modest in victory. Through to the next round - Mr. Brennan and his Juvenile Team march on undefeated. Well done all!
Basketball
Well done to the U16 girls team who qualified for the next round of the league on Tuesday 22nd October beating Abbey Boyle and the Mercy Roscommon. The girls are really looking forward to taking part in the next round and hopefully coming out on top. Well done to all the girls.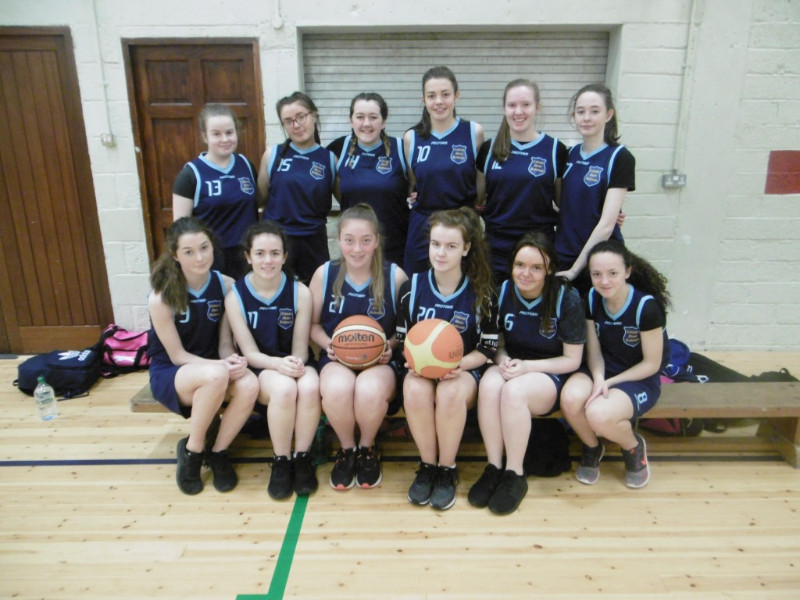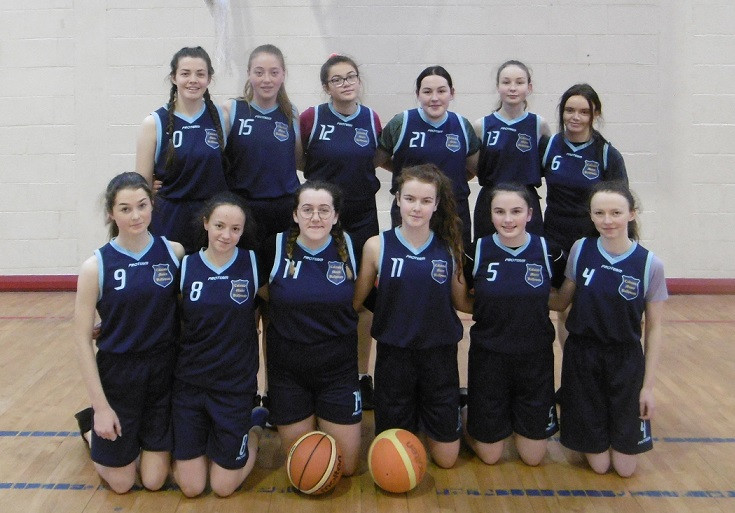 Well done to the U19 girls basketball team who won one game and lost two games in their blitz on Monday 21st October in Abbey Boyle. They take on a strong Ballysadare side on Friday 25th October in the decider to see who goes through to the next round. Best of luck to all.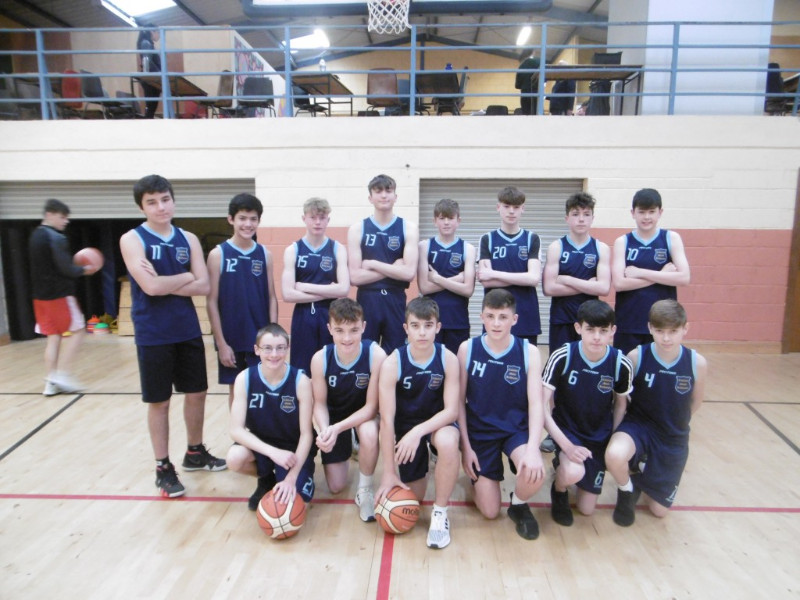 The U16 boys have been playing really well this season beating Grange by 1 point in their first away match of the season. The boys then faced a very strong Colaiste Ene, Bundoran side at home where they were beaten by a small margin of 12 points. The boys then took on St. Clare's Comprehensive Secondary school. Another strong side where they narrowly missed out of qualification for the cup. The U16 boys will now progress to the plate play offs which they are looking forward to. Well done to all involved.
Rowing
Well done to the rowing teams who competed in the first schools indoor rowing blitz in the tennis club on Wednesday 16th October. The first years girls placing 1st and the mixed open team placing 2nd. Thanks to Ms O' Donnell for attending with them.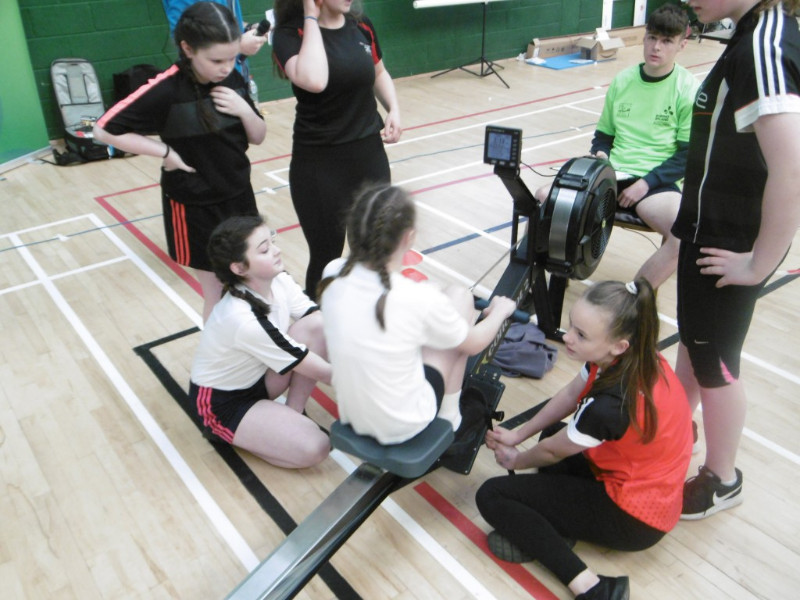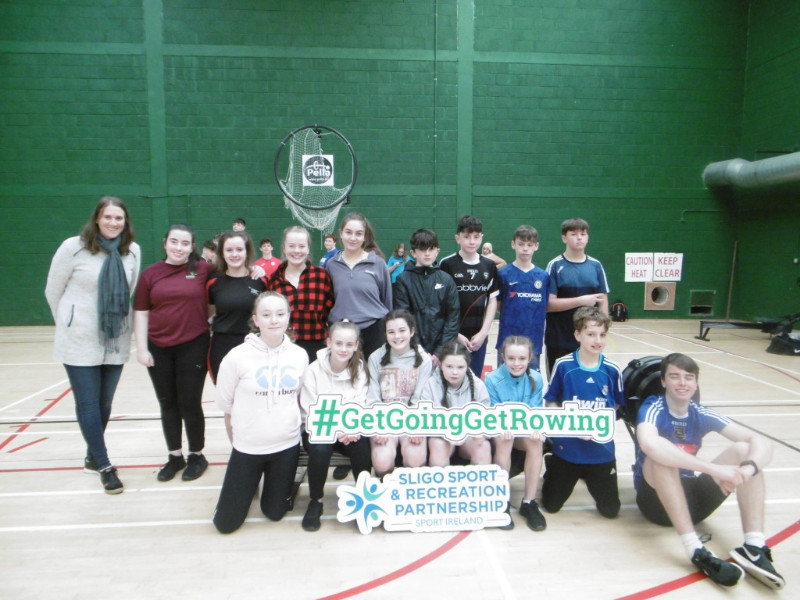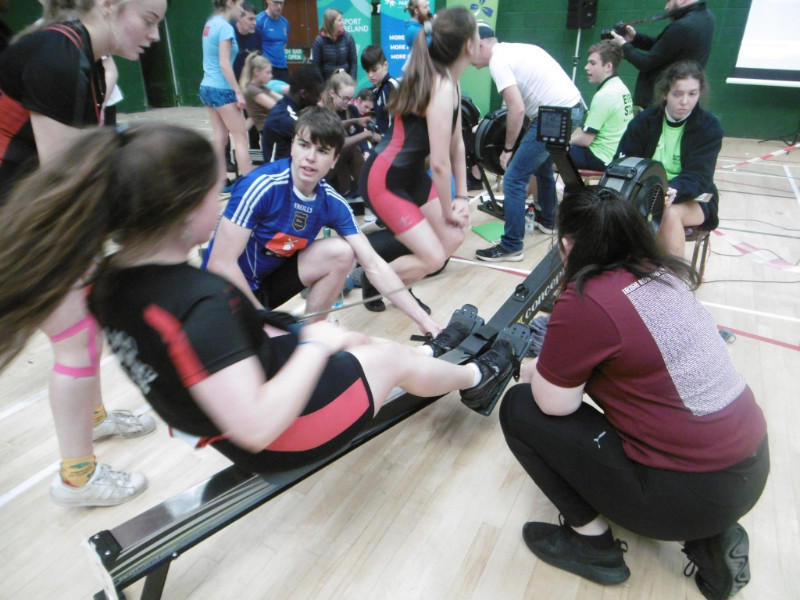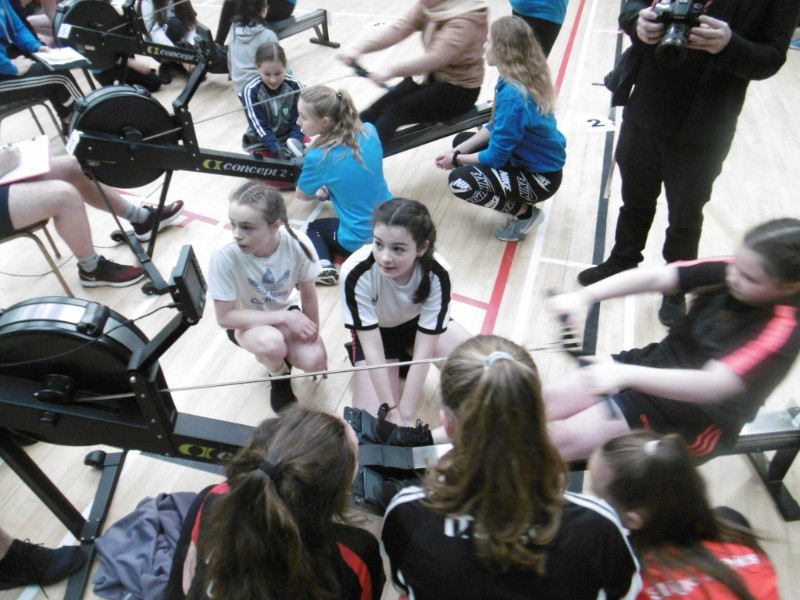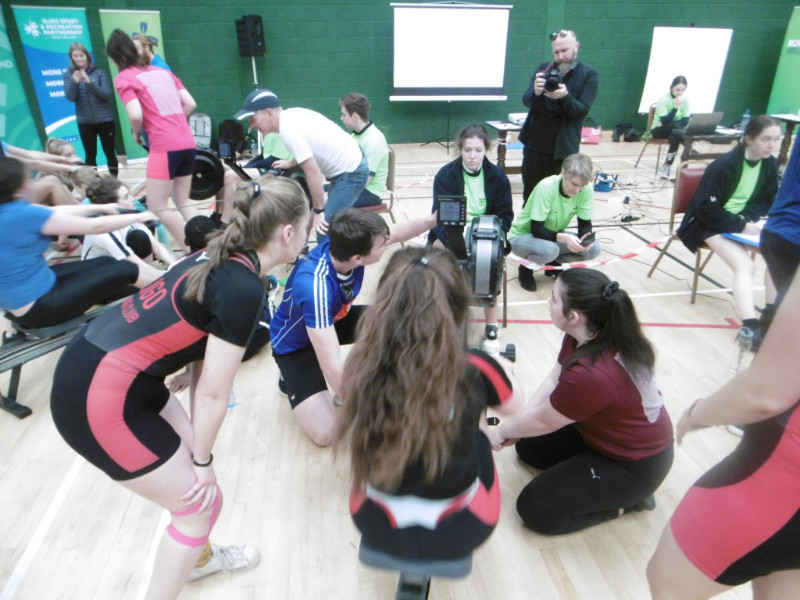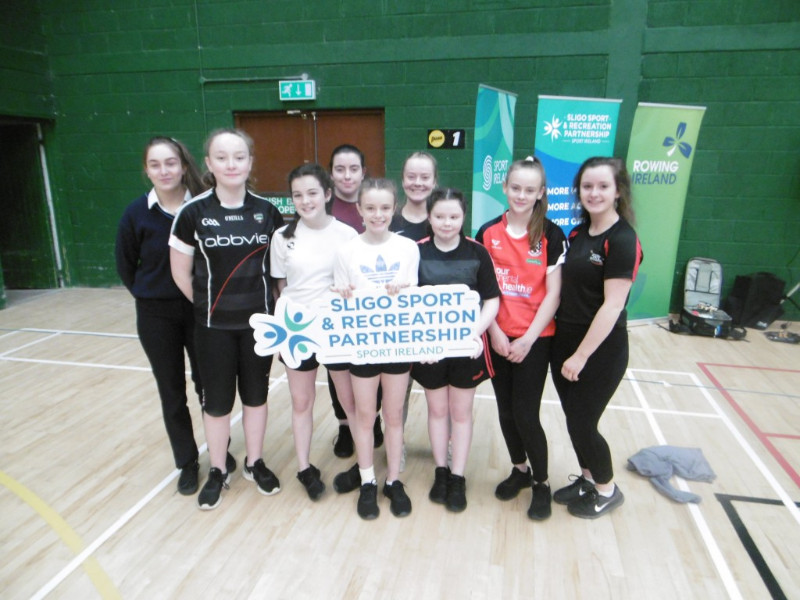 1st year Futsal
Well done to both the boys and girls futsal teams who travelled to Sligo IT to take part in the Sligo Futsal Competition on Wednesday the 9th of October. Both teams played extremely well on the day with the boys having one draw, one loss and two wins on the day. The girls displayed some excellent skill on the day winning all pool matches and progressing to take on the Ursuline team in the final where they took home silver in the end wit the final scoreline of 2-1. Well done to all students for participating.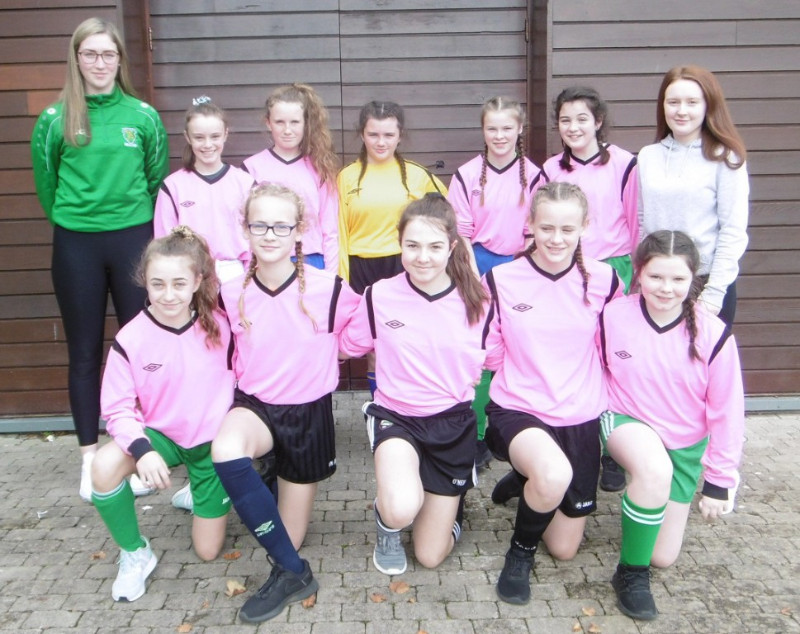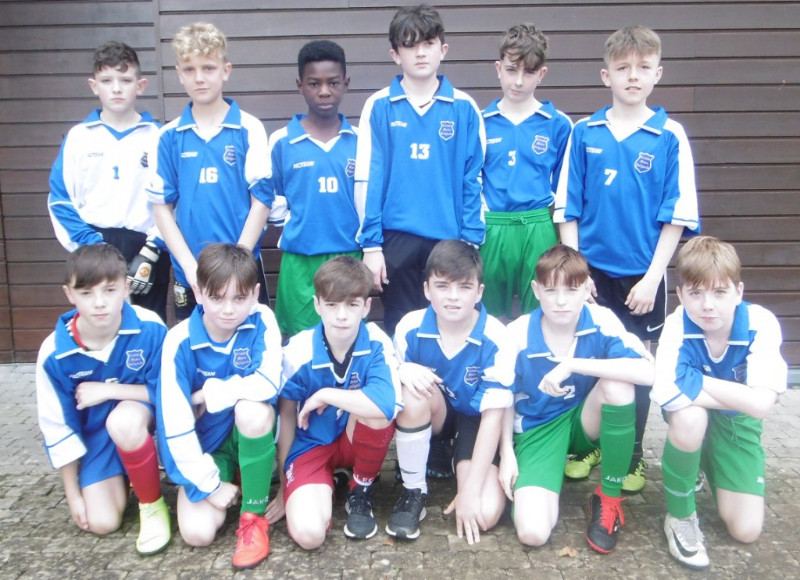 Juvenile Boys GAA Blitz
After a very windy and rainy morning and afternoon, Coáliste Muire are coming back with their heads held high! 2 games played. Won the first and the second was intense! Twice we were down by 5 points but our boys kept their heads, tracked back, left everything on the pitch and we ended it with a draw 17 a piece. Zero losses for Mr. Brennan so far this year!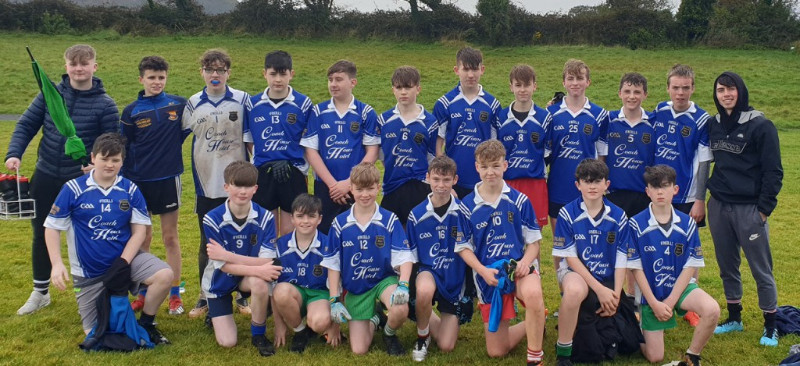 Under-16 Boys Basketball
U16 Boys Basketball has gotten off to a flying start in Coláiste Muire. The boys played Grange in their first game of the Post primary schools basketball Ireland league on Tuesday 2nd of October. It was an extremely close game with Coláiste Muire coming out on top by 1 point in the end to take the win. Ms. O'Malley was extremely proud of the team and said it was a real team effort from all. Best of luck to the boys who take on Maigh Ene, Bundoran in the next round.
Under-14 & Under-16 Girls GAA
U14 girls GAA and U16 girls GAA took on a very good side from Davitt College, Castlebar during their first few weeks back at school. The girls are once again off to their winning ways taking the win over both teams. The girls played very well and are training hard for the season ahead in the hope of retaining their winning titles from last season.