Activities Music/Drama
Coláiste Muire is well reknowned for its many concerts and musicals and the school choir. All students taking music as a subject get to participate in school music events.
Our school choir participates in liturgical services such as our opening school mass, our very popular Christmas Carol service, Catholic Schools Week mass and Leaving Cert Graduation mass. Our choir participate in Choir competitions and in 2022 were successful with 3rd place and first class honours at the Intergenerational Choir Competitions in Wesley College, Dublin.
Our school has a long history of traditional music with students playing tin whistle, fiddle and uillean pipes to name but a few instruments. Students also have the opportunity to learn classical music and to participate in the school choir. Our school trad group performed for over 70 schools in the inaugural CEIST Ceiliuradh on 1st February 2022.
Additionally, the school has a partnership with 'Music Generation' to offer heavily subsidised lessons to our pupils and the wider community after school. The scheme has been a great success and is open to beginners and more experienced players alike.
First Class Honours for Coláiste Muire's Choir!
Our wonderful school choir travelled to Dublin on Friday 4th March to compete in the Interschools Music Festival which took place in Wesley College.
Our students competed in the 3-part Choir SAB competition at 3pm and competed alongside 5 other schools from Leinster. In fact, our choir were the only choir outside Leinster to compete in the competitions!
Our students came third with first class honours! As this is only the second time for our choir to complete at this level, this is a fantastic experience for our students and a reward for all their work this year having kept us uplifted during the pandemic singing at our opening mass, carol service and on our CEIST Ceiliuradh Day!
We congratulate all students involved in our choir, present or not on the day, along with their teachers, Mr. Charles O'Connor and Ms. Heaney McGreal. Thank you to Sean Woods and Orla Dorrian for accepting the award on behalf of all in the choir.
CLICK HERE to view the choir in action!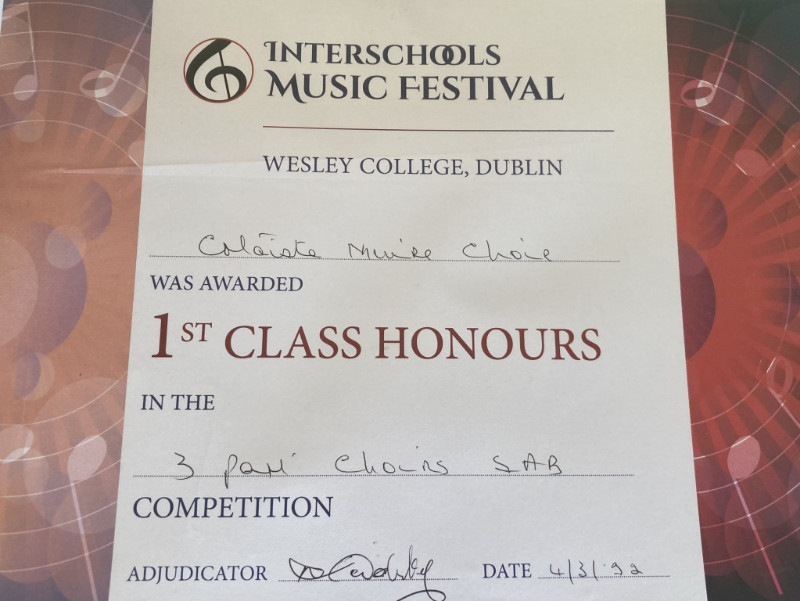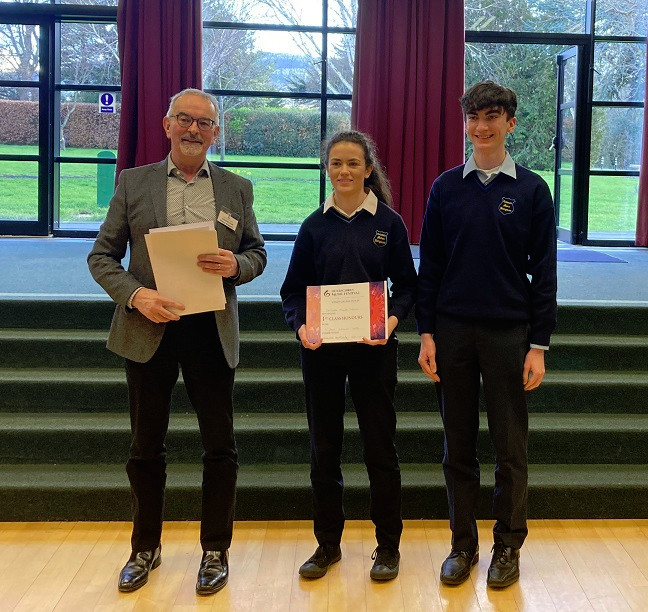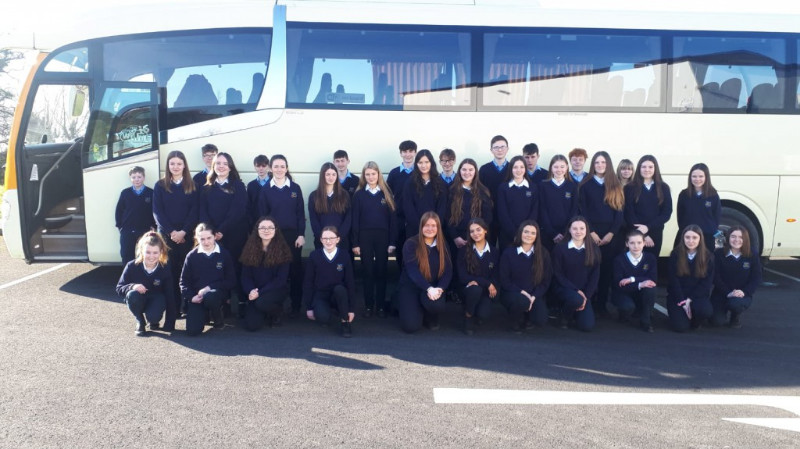 Tamhair Dom do Lámh!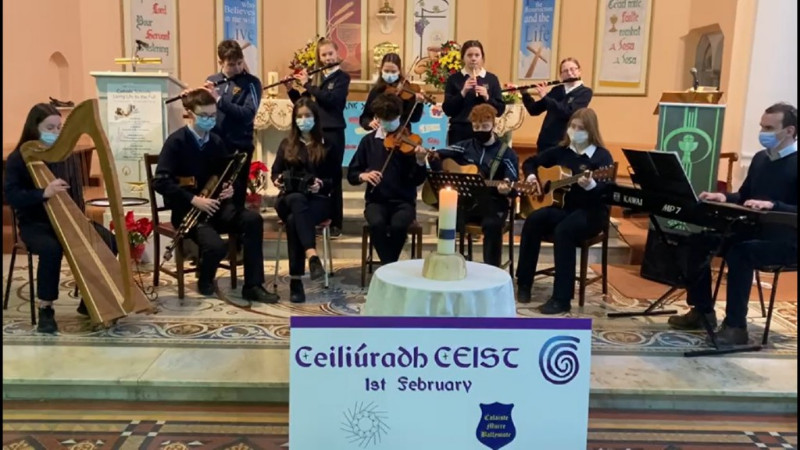 On 1st February, the school's traditional music group and their teacher, Mr. O'Connor recorded 'Tamhair dom do Lámh' which was played to a Leadership Conference of Principals and Boards of Management of all 108 CEIST schools. Congratulations to Emer, Mark, Rachel, Sean, Hannah, Shaun, Laura, Conor, Lorraine, Lisa and Ellen along with Mr. O'Connor who spent hours in the church in Ballymote fine-tuning and recording their piece which went out Principals, Deputy Principals and Chairpersons from 108 other schools around the country! The group did a wonderful job in representing Coláiste Muire Ballymote on a national level and the song chosen had a special significance - in a world where we have been unable to shake or take one another's hands over the past two years, our students felt this tune appropriate, now that restrictions have lifted somewhat and that maybe, soon, we will be able to take each others hands as we once did so often! Click the picture above to view the video or click here.
CEIST Ceiliúradh Day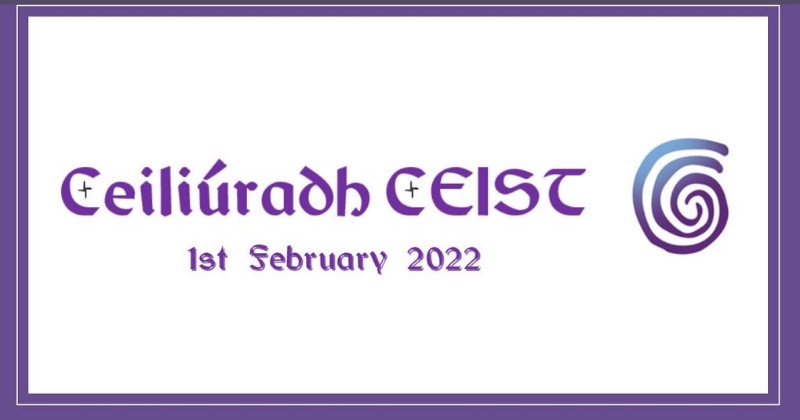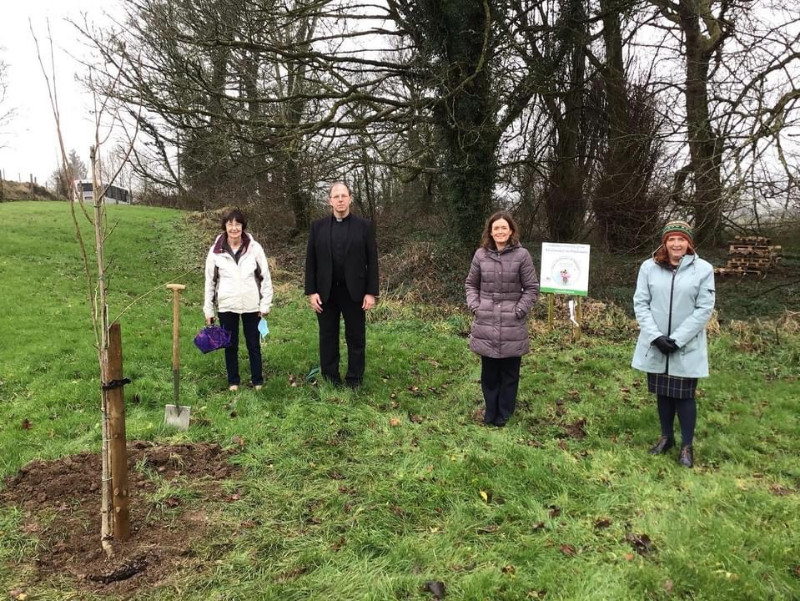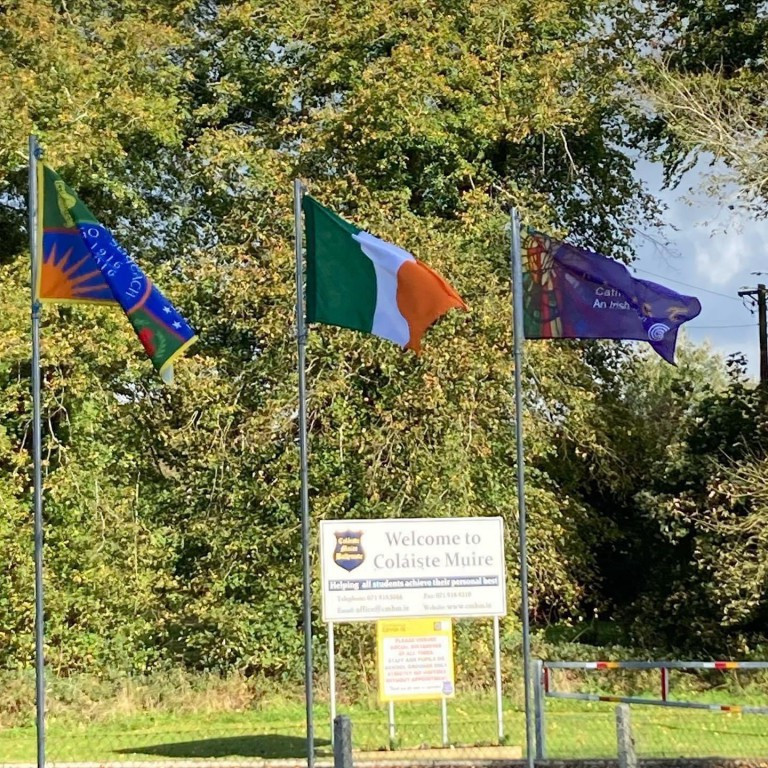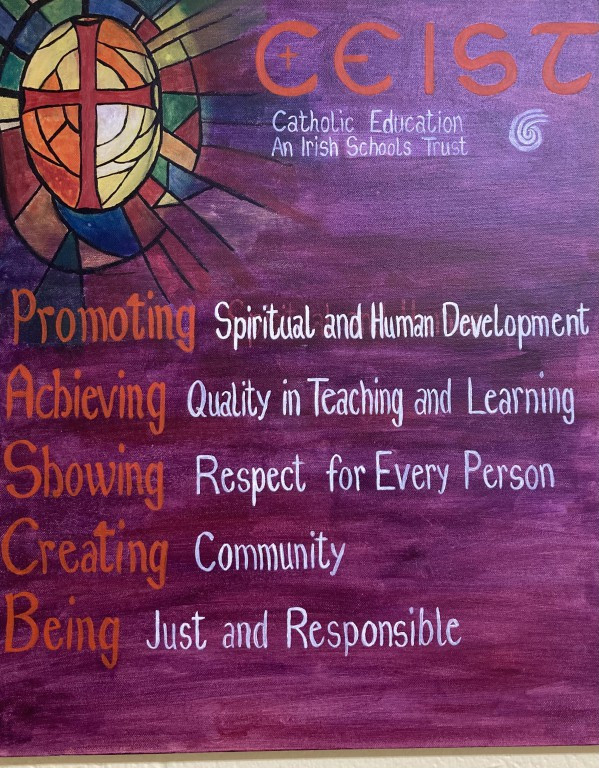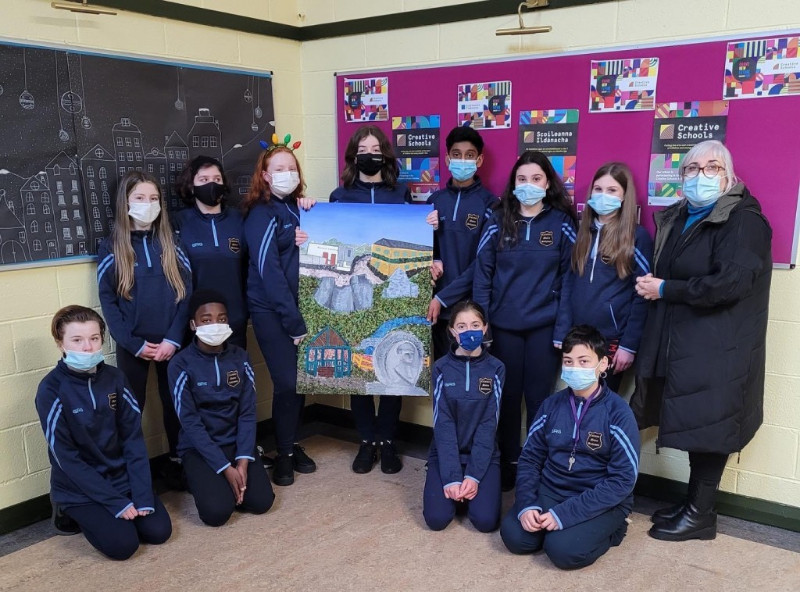 The 1st of February 2022 marked the inaugural CEIST Ceiliúradh Day in 108 CEIST schools around the country. Coláiste Muire is one of these schools and 1st February 2022 marked 15 years as a CEIST school. Prior to 2007, Coláiste Muire Ballymote was known as a Mercy school, founded by the Mercy Sisters in Ballymote in 1942. Later this year, we look forward to celebrating our 80th anniversary serving the community of Ballymote.