Art
The school participates in a number of creative projects. In 2020 and 2021, we were lead school in a Creative Cluster programme funded through the Education Centre. We are a Creative School and participate in Creative Schools Week in conjunction with the Arts Council. Students have the opportunity to enter Art Competitions such as the Texaco Art Competition and the National Art Gallery Competition and we have had numerous successes at this level.
Creative Cluster at Coláiste Muire
A glimspe at the pieces created by our first year students with Bettina Sykes before they go off to kiln for firing and then glazing! We really look forward to seeing these when they are finished! There is a lot of local history in these pieces after the students researched the Book of Ballymote.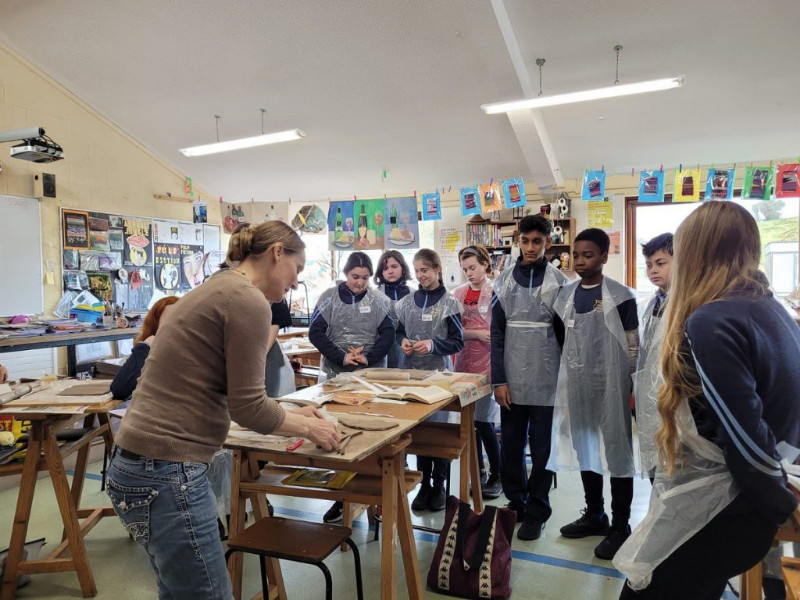 Our first year students have been working with artist Bettina Sykes for the past 6 weeks as part of the Creative Cluster programme. Bettina demonstrated some key techniques to the students and everyone had the opportunity to make maquettes, create their structures, score and slip the clay and secure it with coils. We are lead school in the Creative Cluster project with Scoil Muire gan Smál and Corran College. Thank you to Sligo Education Centre who are responsible for funding this valuable experience for our students.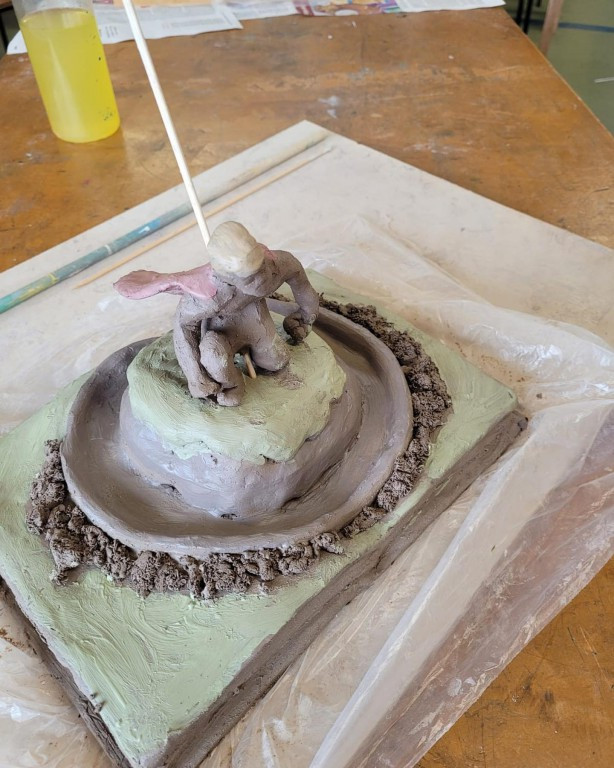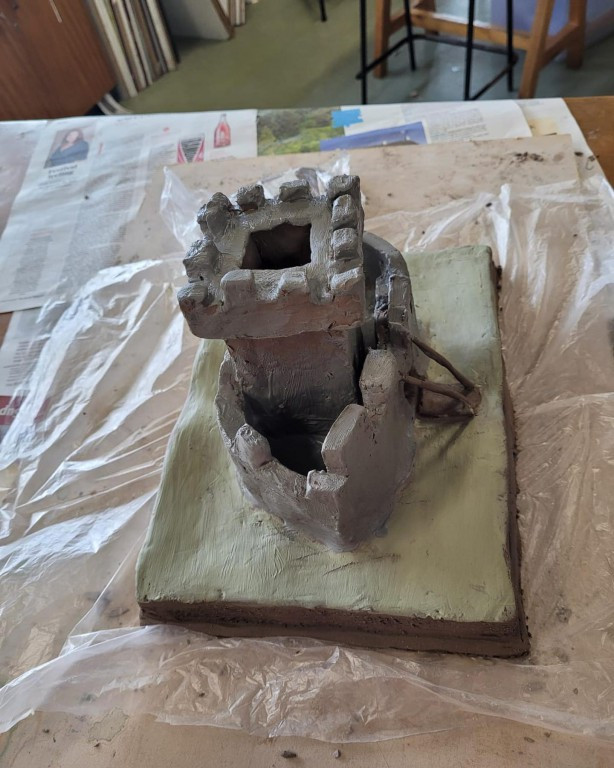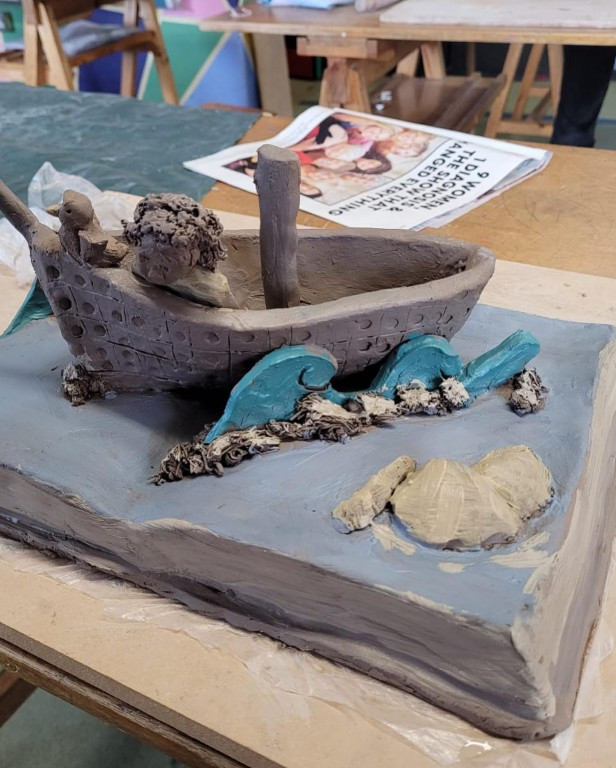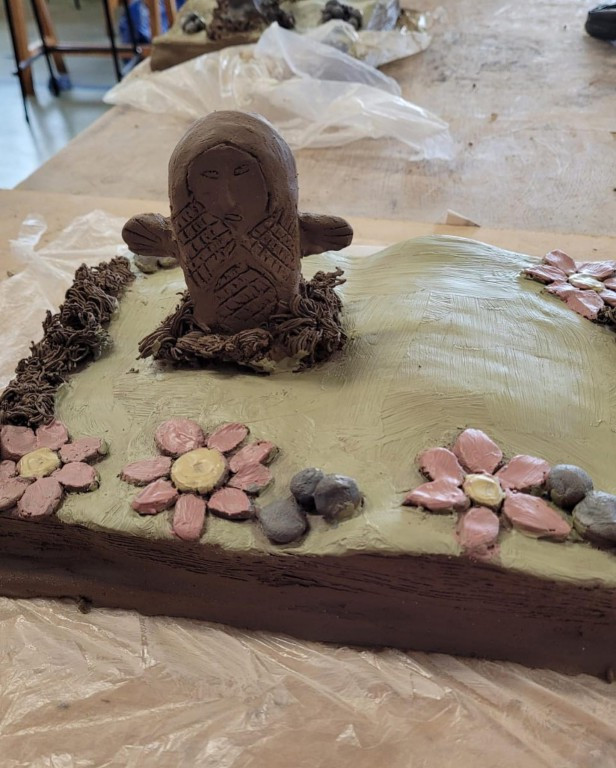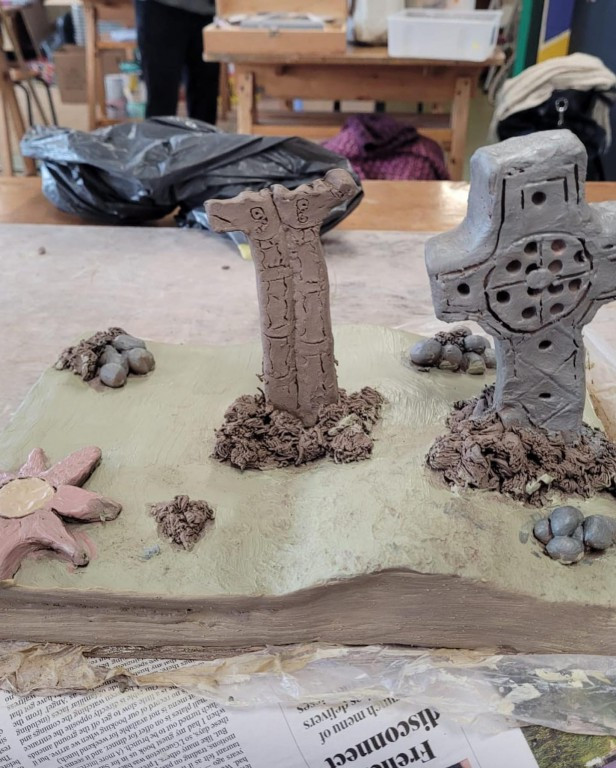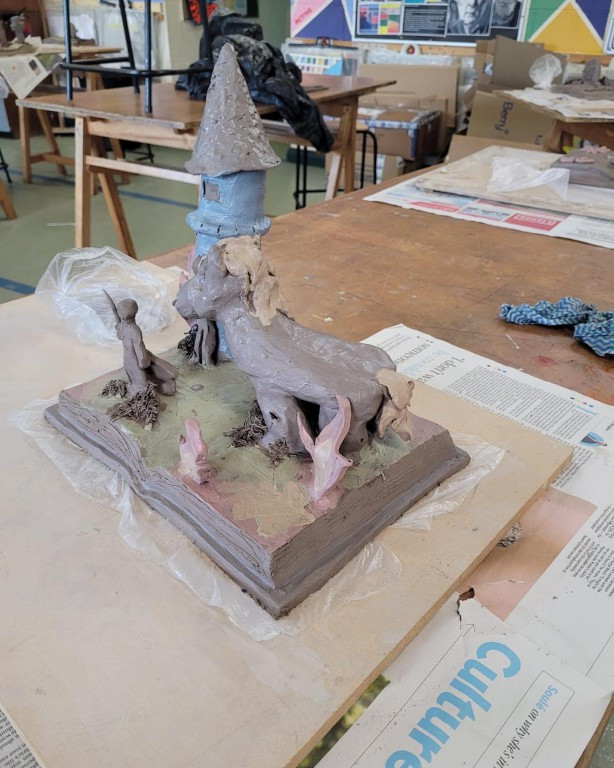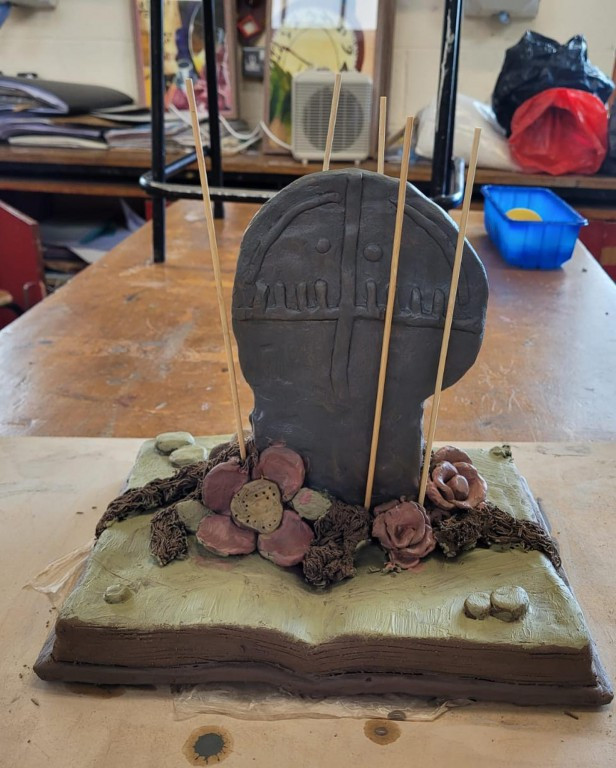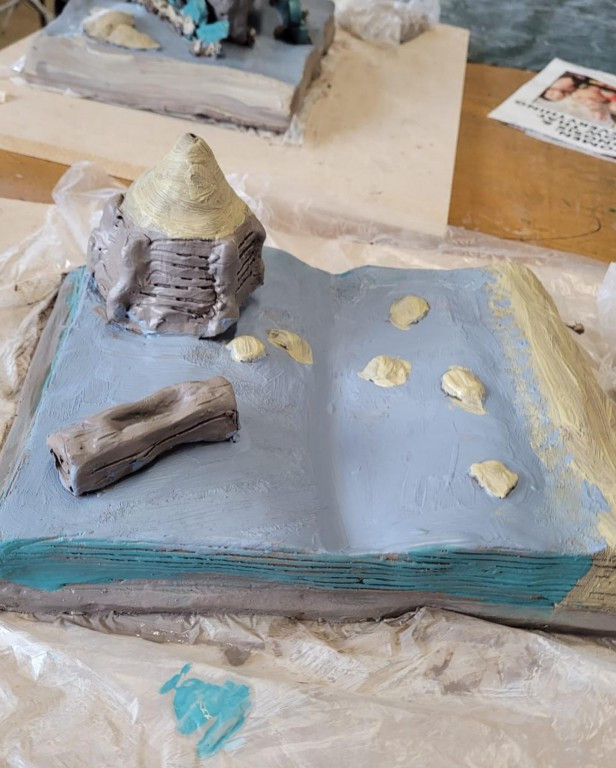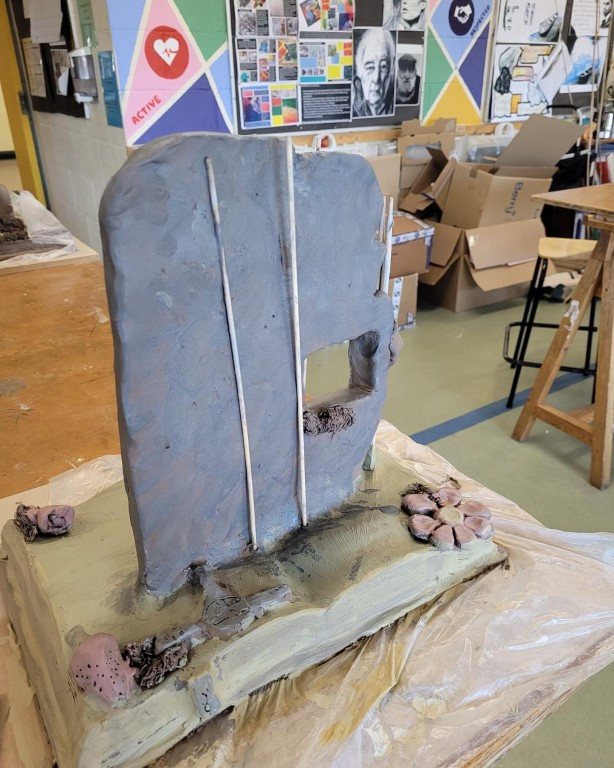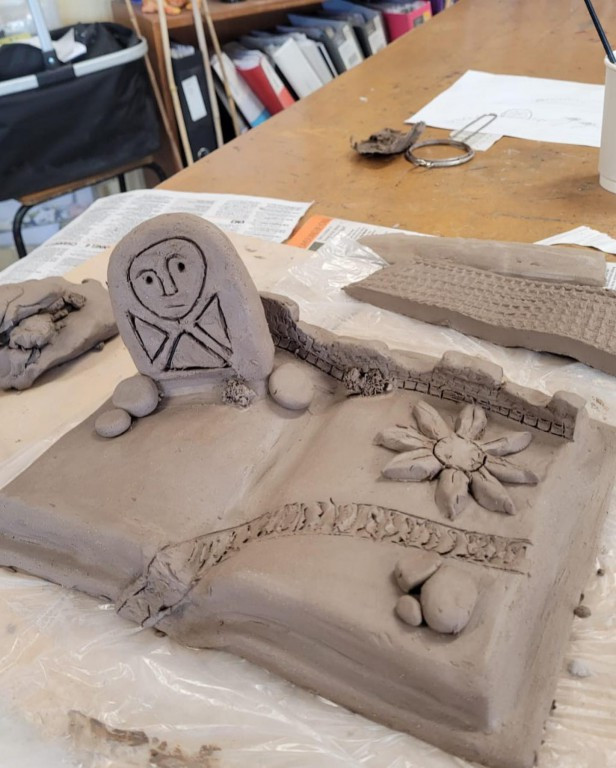 Treasures of Ballymote
On 1st February, Ms. McGrath and her first year Art class received news that they had won the National Gallery of Ireland's 'Jack B Yeats: Painting and Memory Schools Competition' for Connacht. Students entered this beautiful piece entitled 'Ballymote Treasures' to the gallery before Christmas. This piece will be on display in town over the coming weeks.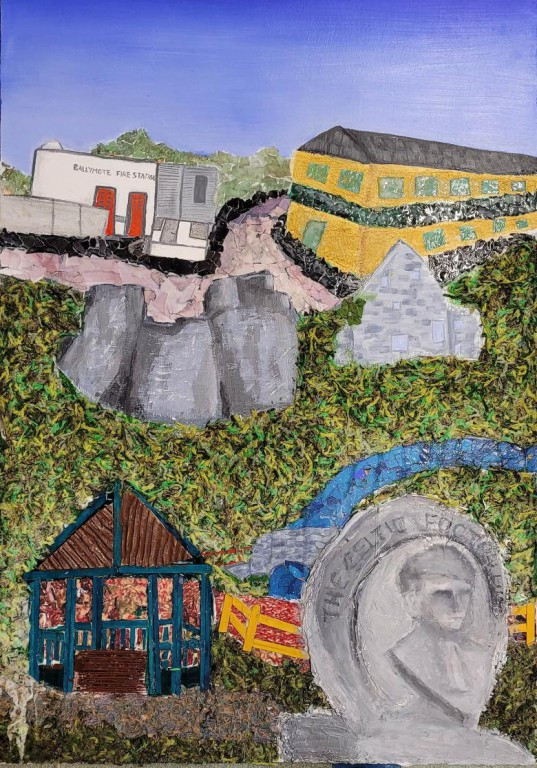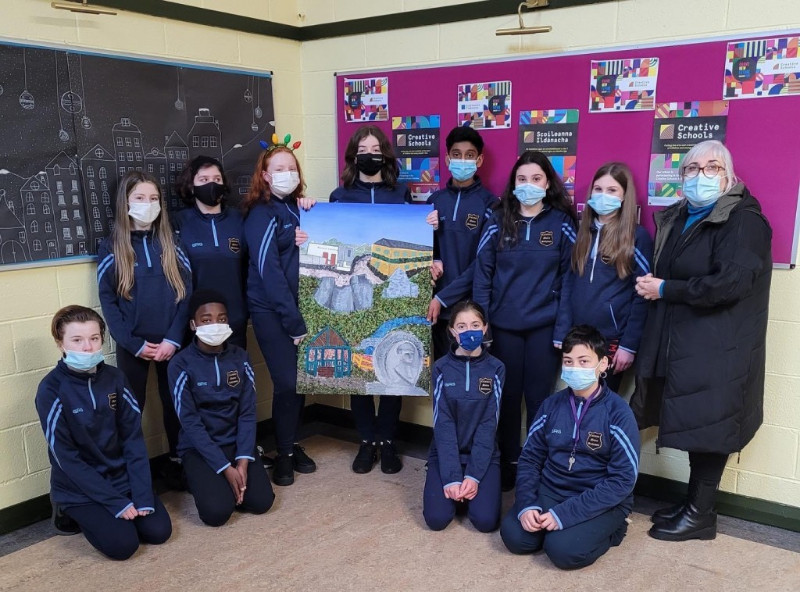 Junk Art
Some of our first year students pictured below experimenting with junk art!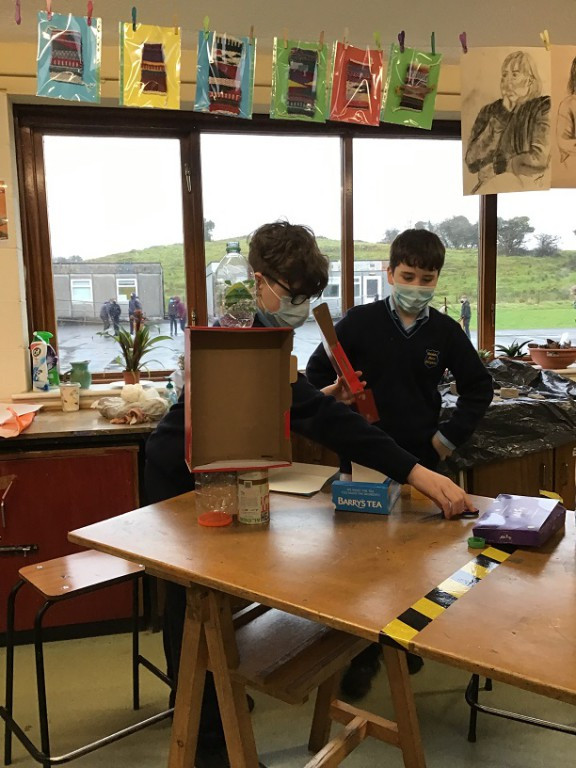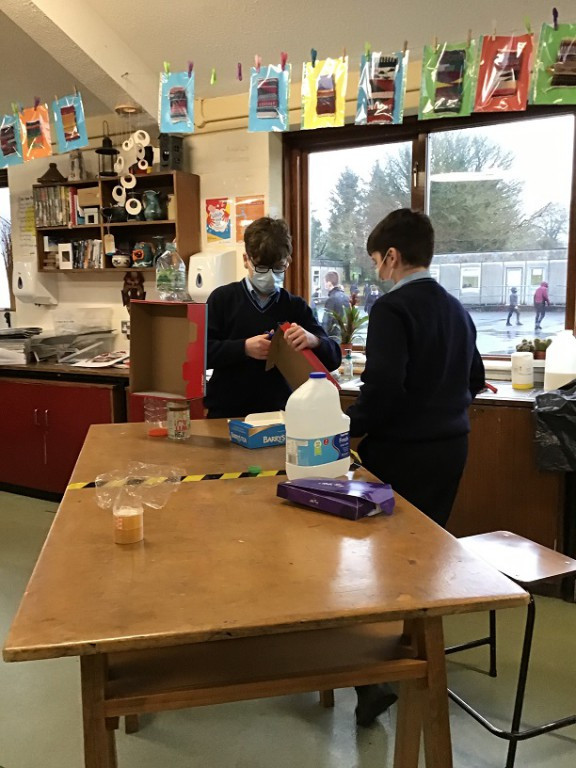 Getting Creative
Students getting creative with Lego and Junk Art as part of our Creative Arts programme: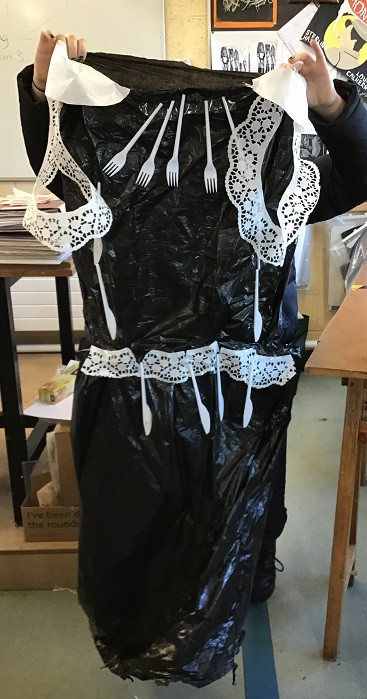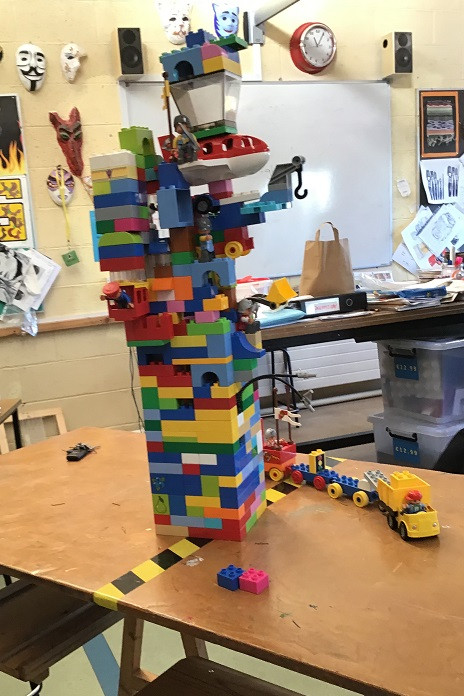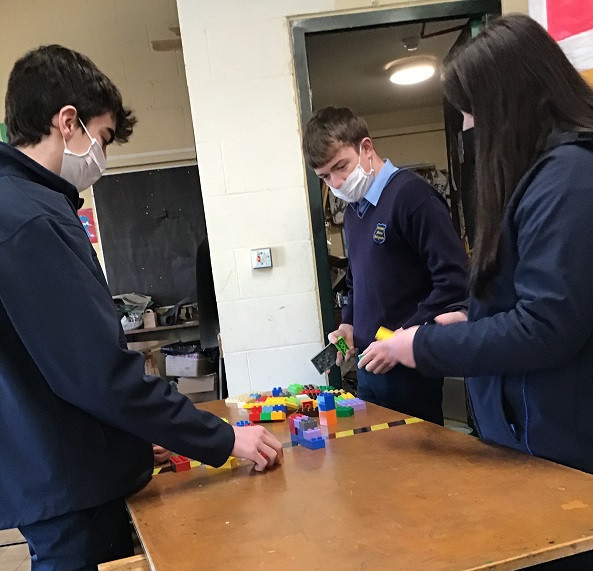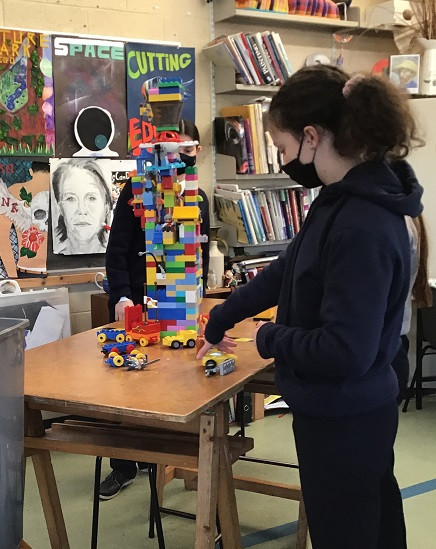 A taste of Christmas Spirit!
Thank you to our TY students who decorated some of our classroom doors with Christmas themes. A sample of their work below along with our Christmas tree and crib!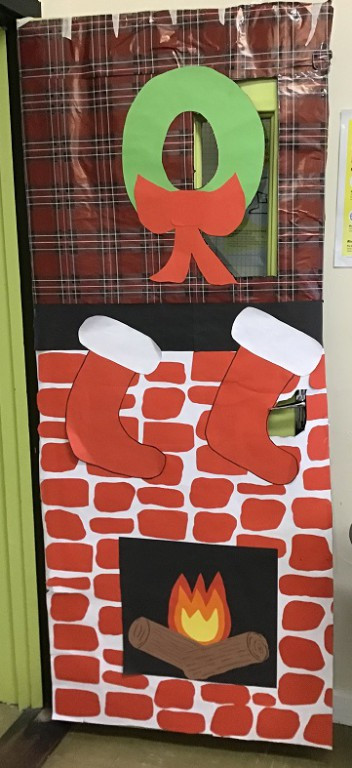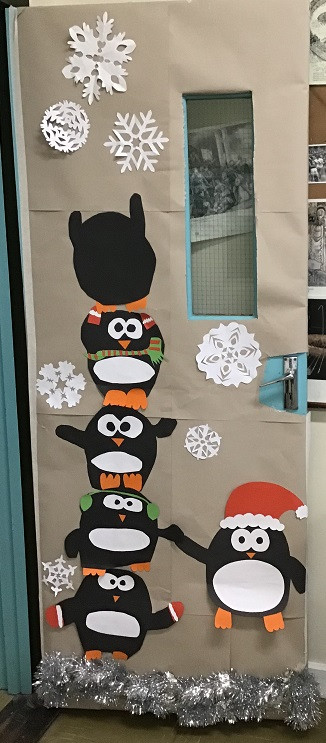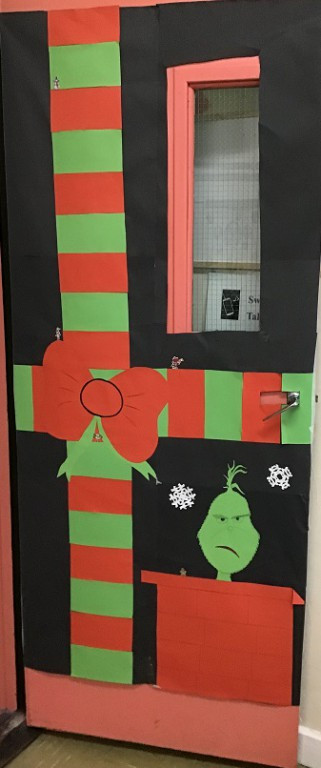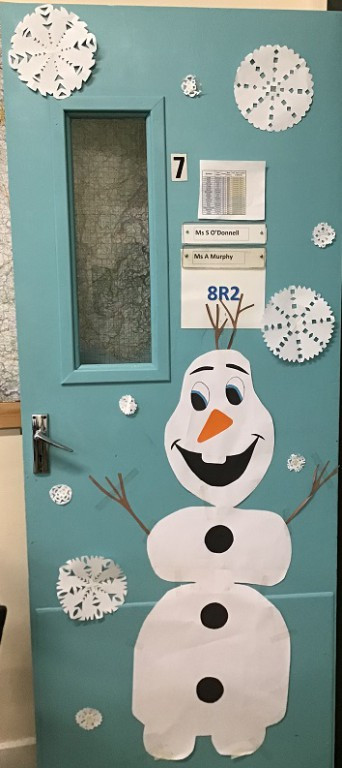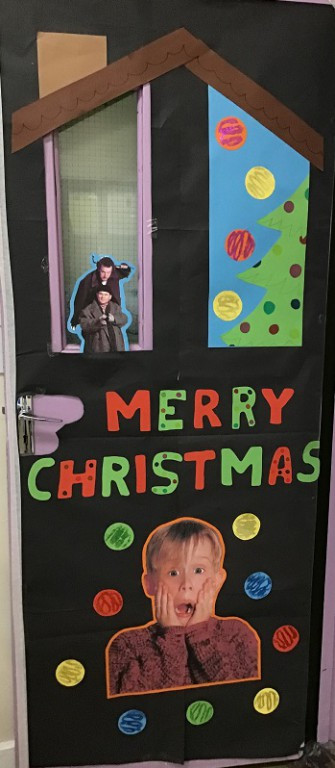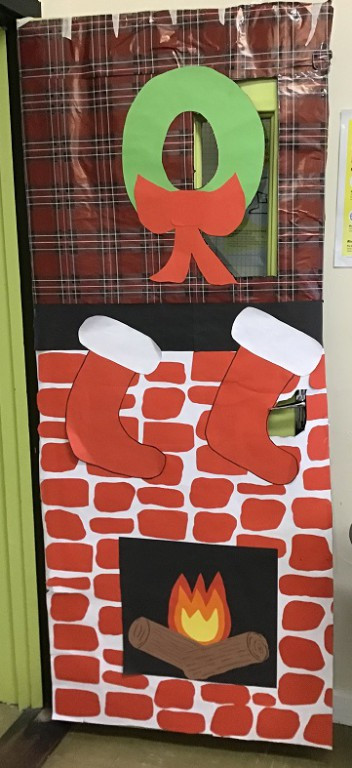 Architects in Schools
We have been selected by the the Irish Architecture Foundation to participate in the Architects in Schools programme. This is a programme which will run in Transition Year with an assigned architect. Below are some of the storyboards of work completed so far.